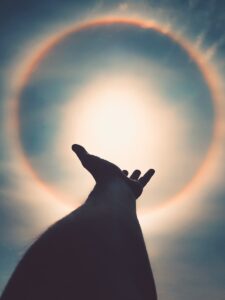 Hybrid working has fast become the norm post-pandemic-lockdowns. However, not every business is getting it right. The ideal scenario is one where new forms of leadership have emerged, communication and trust abound between managers and employees, the real estate portfolio has been successfully repurposed, the technology is working seamlessly, and everyone is happy.
But it doesn't take much thought to conjure up an alternative scenario – a "hybrid hell" in which there is a disconnect and distrust between the leaders and the workers inside the organisation, ghost town offices full of empty desks, and a technology infrastructure buckling under the strain. In this less-than-ideal scenario, the hybrid model is hurting, and nobody is happy.
For businesses that want to get the balance right, here are the four key steps to achieving hybrid heaven and delivering an optimal hybrid employee experience:
1. Rebuild trust between execs and employees
One risk with a hybrid workforce is a collapse in trust between leaders and workers on the question of working autonomously. Pandemic-driven work-from-home has seen employees take on much more individual ownership of their work and hours, self-managing their time more than they did previously. Because of this, staff may resist and even resent being forced back into the office. At the same time, higher stress and uncertainty have eroded relations between some businesses and their workers.
Hybrid workplaces will need to ensure high levels of communication and trust between managers and employees. Concerns over workplace health and safety and lengthy commutes must be addressed. Many staff have developed new routines and new responsibilities in the past couple of years and cannot just snap back to the traditional nine-to-five.
2. Rethink the measures of success
Rethink what really defines success when it comes to culture and engagement and achieve a better fit between people and roles. The working arrangements that suit some staff may not suit others.
In a recent Poly report: Return to the office? The journey to hybrid working, Kristi Woolsey from Boston Consulting Group explained that the company created archetypes for different kinds of workers depending on how much scope there is for remote work.
For example, security guards are 'anchored operators' who can't work remotely, whereas call centre staff – 'pattern specialists' – can likely do their jobs 100% remotely. Other employees may suit a mix of locations, wanting to physically collaborate some days and work solo on others. Success in the hybrid workplace may not involve having everyone back at their desk three days per week. It's more about having the right people back when they need to be and ensuring equality between remote and office-based employees.
3. Provide greater purpose and meaning in work
Research by Poly suggests that the return to office (RTO) currently lacks a compelling narrative that can win over employees. Staff aren't convinced about the need to return, and many are not celebrating it. Short-term gimmicks such as free coffee and doughnuts have largely run their course.
The meaning and purpose of work have become much more important to employees. Data from McKinsey reveals that 82 per cent of employees believe it's important that their company has a purpose. In other research, 70 per cent of employees said their personal sense of purpose is defined by their work. Younger workers, in particular, are more likely to rank purpose above pay. They may also be easier to attract back to workplaces, having fewer caring responsibilities and wanting to interact with peers and build professional networks.
4. Redesign office spaces and equip employees with the right tools
As offices reopened after the pandemic, many have become an ocean of empty desks which isn't an optimal working environment. There's wasted space, but there's also an insufficient number of meeting rooms and booths that are needed for the increased videoconferencing usage.
Research by Steelcase found that spaces for different types of hybrid collaboration was considered most important by workers, followed by the need for privacy and workstations with full or partial enclosure.
One of the trends emerging is the 'espresso office' – smaller but more powerful than traditional offices. It has less space but offers a much better experience, for which technology is key. Simply being able to step into a purpose-fitted videoconferencing booth or suite, with instant, high-quality connectivity, is much more efficient and reduces the stress of having to find cables and call IT.
But there's still a long way to go. A recent survey of more than 4,000 American office workers by Poly revealed that fewer than three in ten employers had either created new collaboration spaces with videoconferencing equipment or refitted existing meeting-room spaces for hybrid work.
Technology for hybrid working is just not about tech for its own sake, but about the impact on employee performance and wellbeing. Businesses need to carefully balance the quality of digital tools they provide, how they are used by employees and how they are deployed across a more distributed and diverse landscape of work.
By Bill Zeng, senior director at APAC Poly
This article was first published by HR Leader