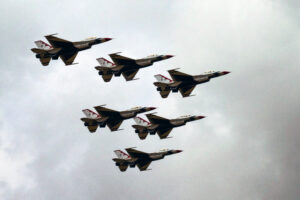 2020 has been a challenging and unpredictable ride, with the pandemic forcing technological progress and work changes on businesses across the globe. For smaller businesses, with fewer resources and IT support, it has been exceptionally difficult. As 2021 unfolds what changes are due to remain, and what new trends will we see?
Hybrid, remote and distributed workforces
Working-from-home is here to stay for many SMBs, although it's likely to be more on a mixed and part-time basis. Instead of the 100% remote working we've seen during the forced lockdowns, many employees will return to the office at least some days a week. The challenge here will be ensuring that those working away from the office continue to be as integrated and prioritised as those physically present.
Bigger focus on staff wellbeing
Putting people first will be the key to ensuring a successful hybrid working model. To take care of employees' mental health and wellbeing, managers will need to find the right balance between time away from the office vs time connecting face to face. We want staff to feel connected but not to a point where it results in conference fatigue. There will likely be a few kinks to iron out as each SMB finds the right mix.
Investment in collaboration tools
Videoconferencing platforms such as Zoom saw their shares soar during the pandemic, with similar adoption in online teamwork and collaboration tools. Business which had to abruptly shift to a work-from-home model at the height of the pandemic are expected to revisit their standard resourcing. Instead of reverting to pre-Covid practices, they'll look to how they can move to a more dispersed model through the adoption of new collaboration tools on a more permanent basis.
Telecommunications as-you-go
Similar to the way a consumer might bundle the price of a smartphone with their phone bill, we expect to see telcos moving into "as-a-service" space, offering headsets, speakerphones, video bars and other conferencing technology on a month-to-month paid plan. This will be a great advantage to SMBs as they will be able to access enterprise grade technology, levelling the playing field between larger and smaller organisations.
Office changes
Many SMBs may be able to downsize or even discontinue current office leasing arrangements, and switch to small spaces or even co-working spaces. These will offer much more flexibility and better access to the latest meeting technology. Instead of having to invest in your own telepresence room, you'll be able to access shared services.
Business travel remains subdued
Many organisations have realised huge time and cost savings by having to meet and conference remotely, and this has been even more significant for SMBs with more limited budgets. Even as a vaccine is rolled out, borders reopen and international flights resume, business travel is unlikely to return to pre-Covid levels. With sophisticated virtual conferencing now available, and people accustomed to using it, we can expect to see more "hybrid conferences" as a permanent fixture in the next decade.
2021 holds a lot of potential for smart small business owners who are ready to adapt and embrace new technologies. With the Australian economy already showing strong signs of recovery, the next twelve months should enjoy more growth than the last year has seen.
By Andy Hurt, Managing Director ANZ, Poly
This article was first published by Kochie's Business Builders