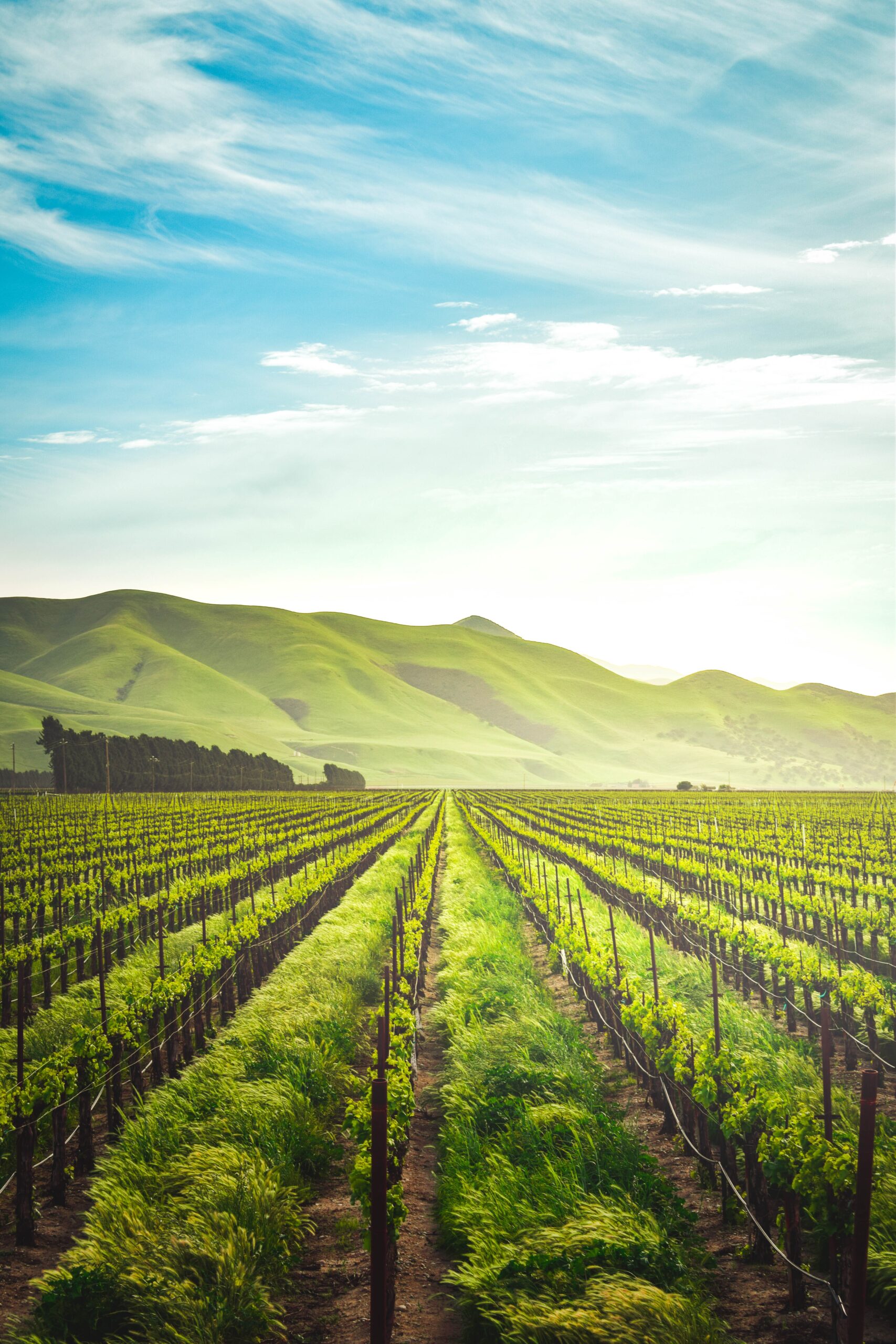 AgTech is predicted to become a $100 billion industry in Australia by 2030. Its application in agriculture can help increase yields of food and fibre, drive down costs and optimise land and water use.
Agriculture is one of the largest industries in Australia, producing around $66 billion of commodities and employing over 300,000 people. Australia is among the world's top exporters for beef, wool and pulses. Agriculture also accounts for 55 per cent of Australian land use and 25 percent of water extractions.
The Australian agriculture industry is grappling with a number of macro trends and impacts including climate change, inclement weather, soil fertility, drought, pest infestation and consumer expectations. Globally, Australian agriculture also faces increasing international competition and mounting reliance on imported goods, machinery, and tools. Locally, farmers and producers are also struggling to hire seasonal workers due to pandemic-related travel restrictions. Changing consumer expectations around traceability and provenance of products is requiring farmers and producers to think about their operations and engagement across the supply chain in a new and innovative way.
Amid escalating global food demand, how can agricultural productivity be increased with limited or depleting resources such as land and water? How can producers and farmers meet expectations and manage their bottom-line to increase profitability?
Helping the agriculture industry overcome challenges
To address these challenges, the agriculture industry needs to turn to technology. AgTech is predicted to become a $100 billion industry in Australia by 2030. Its application in agriculture can help increase yields of food and fibre, drive down costs and optimise land and water use.
One example of a successful AgTech application is Craiglands Dairy, which deployed heat detection activity meters to monitor cow activity. The technology picks up oestrus in cows that visual and manual techniques fail to detect, leading to cost savings. Another example is the Cunningham Cattle Company that use AgriWebb for its livestock management platform. The technology significantly streamlines record-keeping and reporting, leading to company-wide benefits.
Greater adoption of AgTech among farmers can be encouraged by taking a more holistic approach to agriculture. Instead of just "farmers in fields", it's about considering the entire agricultural ecosystem of service specialists such as agronomists, AgTech providers, government, supply chain, food processors, investment funds, and start-ups, with farmers and producers at the centre of it.
To build the momentum for AgTech adoption five key aspects must be considered
1. Putting the users at the core of the design and implementation of AgTech is essential to ensuring uptake and ongoing use by farmers and producers. Agtech companies and researchers need to understand that farmers and their businesses are not all the same. Whilst they all face similar macro global and local challenges their operations, behaviours, habits and ways of working are different.
2. Understanding the farmer's digital literacy is also fundamental to understanding, accepting, and applying AgTech in farming. Currently, the industry has varying levels of digital literacy. There are also generational, geographical, regional and industry differences. Tailored methods to address and educate different groups that align with their specific requirements, expectations, and experience with technology, must be prioritised.
McNab Orchards has been using Agworld technology to help track costs and expenses and chart the status of its business. The technology has enabled a better understanding of the cost of production and the margins achieved per variety of fruit, including a strong traceability program.
3. Collaborative AgTech Ecosystem will help bring together the currently fragmented and highly competitive segment of AgTech products and technologies used inconsistently across geographies, regions, and farm types.
For example, dairy farmers can have over ten technology products that do not link with each other, resulting in reducing efficiencies and return on investments. In addition, IoT technology and platforms are often focussed on very specific farm jobs and may be centred on a particular product such as dairy cattle or wheat crops. The result is a disjointed marketplace in terms of both hardware and software. This often leads to a significant amount of manual labour for primary producers and farmers to optimise solutions and aggregate data.
Larger global AgTech corporations now have the capability to provide end-to-end integrated AgTech solutions. However, they will likely overtake the Australian market if local providers do not align their technologies and make it easier for farmers to integrate products so that they can achieve a holistic understanding of their operation.
The AgTech ecosystem needs service providers who can integrate new and existing technologies. A great example of collaborative AgTech is the alliance between Agworld and Laconik to create an integration between their respective technologies.
4.  A Centralised Data Platform is crucial for the agricultural sector – and all its actors including government – to get a system-wide view and make the local, state and national changes to allow the sector to thrive and flourish. In order to facilitate the sharing of information, clear accountabilities and ownership for collecting, analysing, and distributing data and insights must be prescribed. Perhaps there is a role for the government to create an open data platform that could link with transport, weather, and market data that all actors in the sector can leverage?
At a local or operational level there is a need for operators to work together to design and establish central data hubs. Operators need to work with stakeholders including farm staff to identify what data they need to make decisions and operate their businesses more effectively, then derive data collection strategies based on these requirements.
Data needs to provide meaningful insights and advice to farmers and their staff, rather than simply bombarding them with too much information. This means creating dashboards and developing other non-digital mechanisms to share data in an accessible way.
Boonderoo Pastoral is an example of simple technology creating a big impact. The farm is run by third-generation farmer Lachlan Seears, and has over 1,000 cattle and 5,000 sheep, and harvests wheat, barley, and broad beans. To drive production efficiency and cost-saving for the cropping and livestock business, the farm adopted the simple and accessible AgriWebb technology, to ensure that all staff are able to use it.
5. Cultural barriers and traditions may represent an obstacle when it comes to the sharing of data and best practices in an AgTech network. Farmers are naturally in competition with one another, and their produce (and the data that sits behind this produce) is their intellectual property. This could result in reluctance to share best practice production and AgTech methods with the industry.
The agriculture industry needs a shared vision that can demonstrate the benefits to all players, communicated by industry bodies and key stakeholders. This includes defining what data that can be shared across the industry without decreasing the competitiveness of individual producers.
 6.  A need for standardisation:  The AgTech supplier market is highly competitive with a large amount of smaller and niche businesses providing similar services and products. With the growing influx of technology providers and start-ups, it's important to ensure that providers are authentic and fit for purpose.
The Government must step in and advocate for improved standardisation across the AgTech industry. This is particularly critical as governments across Australia facilitate innovation through grant-funding which is likely to include grants for tech integrators and developers.
To assist farmers and producers navigate the world of AgTech ensuring that they are getting a high quality, fit for purpose technological solution, the Government should consider establishing a digital marketplace for AgTech products. This marketplace could also serve as an information and services hub, provide a 'tick' as to quality of product and reputable suppliers and make the important and vitally important task of adopting AgTech that much easier for farmers and producers across Australia.
By Josie Reynolds, Director Strategy & Consulting at Publicis Sapient
This article was first published by Farming Ahead