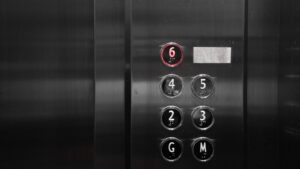 Organisations face significant challenges in making hybrid working a reality for the long-term. The challenges come across three dimensions – people, technology and spaces. Each of these must be carefully assessed and supported to deliver on the new working environments that employers and workers need to be happy and productive.
Here are the top six considerations for successful transition to hybrid work:
1. Returners vs option-givers
Hybrid sits on a spectrum. According to a recent Poly report, The Journey to Hybrid Working, some companies are 'hardly hybrid' while others are 'hyper hybrid'.
For example, finance or law are considered 'resolute returners' – mandating return to the office full-time because they are wary of the impact of remote work on culture, collaboration and training. In technology and life sciences, employers are 'autonomy champions' who are learning to trust their people to make the right decisions on how best to get work done.
Between the returners and the option-givers, there are many different variations. The challenge is in providing the right tools, setting and support so they can adapt to highly-populated offices at one end of the spectrum and highly-distributed teams at the other.
2. In-person vs digital presence
The implementation of hybrid working has seen a tension arise between the physical and digital presence in the workplace — particularly around the equality of experience.
There is a vital opportunity now for businesses to invest in their culture and technology to bridge the experience gap between physical and digital presence. While digital collaboration tools such as Zoom and Microsoft Teams have played a significant role in making hybrid collaboration possible, investment in the right hardware technology such as speakers, headsets and cameras will also be critical.
3. Always on vs overwork
Hybrid working offers many opportunities to protect and support employee wellbeing through flexible hours and improving work-life balance. But it has also eroded the boundaries of 'traditional' working hours. The absence of guidelines has created a culture where the employee is 'always on'.
Businesses will need to clearly outline their expectations regarding the etiquette of communication in a hybrid world of work, where time and place are increasingly blurred and there is an absence of cultural norms. This will involve greater investment in digital tools to schedule work times, as well as a greater focus on culture, trust and cooperation.It means establishing a new etiquette of behaviour that meets the needs of both office-based and remote participants in the workplace.
4. Formal vs informal
The hybrid model is set to increase asynchronous collaboration which occurs more informally, at different times across different time zones, with a mix of physically present and remote participants. This type of ad hoc collaboration will require special planning and protocols to be effective.
Mapped against the shifting balance between synchronous and asynchronous activity, this dichotomy exposes the need for careful understanding of how different employees behave and perform in the workplace.
5. Siloed vs unified services
Hybrid working sets a new priority for all decision-makers within IT, HR and real estate. They need to collaborate closely to promote team efficiency and collaboration, and maximise fairness and equality across all work channels.
Hybrid is about work as a continuum of the behavioural, physical and digital, so facilities, IT executives and HR teams need to work from the same playbook.
6. Monocentric vs polycentric
The office is now viewed as one of several options for employees in a hybrid ecosystem of work, encompassing a range of both physical and virtual settings. One can describe this transition in working life as moving from a monocentric model (having a single centre) to a polycentric one (with several centres).
In the hybrid era, the polycentric approach will increasingly challenge the traditional monocentric corporate HQ. Businesses need to think very carefully about the support infrastructure that will be required to ensure that hybrid working is a success: such as home internet, remote diagnostics and a myriad of end-user tech options.
Work equity will be central to realising the opportunities of the hybrid model. To enable an equality of experience, businesses must provide the technologies, innovations and services that enable work to be democratised for people, wherever they are located.
Hybrid is a complex new model. Businesses have a lot to do to make a successful transition to hybrid work.
By Bill Zeng, Senior Director, APAC, Poly
This article was first published by Kochie's Business Builders