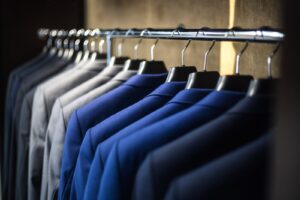 The digitisation of commerce and the plethora of new channels and touchpoints have resulted in huge opportunities for fashion brands. At the same time, they have created confusion and a struggle to accurately measure and identify the effectiveness of digital promotion campaigns. While there is a vast quantity of valuable data available, from web browsing and shopping behaviour to mobile payment data, many brands are struggling to analyse this information and draw actionable insights from it. Even finding the right tools to carry out analysis can be challenging.
There's increasing awareness of the need for a unified metric system to measure data strategies. To better understand the issues facing the fashion industry, Launchmetrics' The State of Measurement in Fashion, Luxury & Beauty 2022 report highlights the outcomes of interviews with over 1,100 global industry professionals, including from major markets such as China.
The responses shed light on where brands need to be when it comes to measuring marketing impact and assessing marketing attribution effectively. They identify four key strategies for marketers in the sector to better harness their data:
1. Establish a stable foundation for marketing attribution
Marketers are struggling to identify the right key performance indicators, extract actionable insights from their data, and create a cross-channel view of their data. These obstacles are preventing teams from making data-driven decisions about their brand and business. To address these issues, brands need to establish a strong, connected measurement infrastructure that provides marketers with clear insights and data without third-party bias.
A full 60 per cent of marketers and 70 per cent of data scientists believe a unified view of marketing performance needs to be a top priority for businesses. Brands need to work to upskill marketers, strengthen data fluency, and close the knowledge gap to ensure capital is directed to useful tools that lead to meaningful analysis.
2. Incorporate conversion into social strategy discussions
It is no longer enough for marketers to view social media as solely an awareness-driving channel. To remain competitive, brands need to begin discussing the social strategy implications of business objectives and conversion. The research shows that 80 per cent of marketers are using economic measures to gauge influencer performance, or trying to identify proxies, like site traffic with referral links, to try to attribute sales to campaigns.
When developing an omnichannel platform, take a holistic approach to social strategy that leverages measurement and attribution to account for influencers' effect on sales and optimises investment based on the full spectrum of social tactics, from livestreaming to shoppable ads.
3. Leverage benchmarking software to gain a competitive edge
Among research respondents, 40 per cent identified benchmarking as their primary challenge; 31 per cent of respondents stated that identifying the right competitor benchmark tool to use was a significant obstacle while planning marketing. Leveraging a tailored benchmarking software tool can help marketing executives understand where their company sits in the market and how it is performing against competitors within its niche.
From gauging influencer success to measuring campaign success, and identifying the different touch points in the buying journey along the way, competitive benchmarking is an essential tool that all brands should use to assess performance and optimise for better results.
4. Execute personalisation at scale to drive sales and strengthen brand equity
Every marketer knows their brand needs to cut through the noise to build a sustainable and permanent relationship with their customer. While digital marketing has unlocked new channels and improved a marketer's access to its channels, it has also led to an aggressive increase in message saturation and look-alike content. By enabling real-time personalisation with effective measurement and attribution, marketers can cut through the chaff, address cognitive biases that stop the sale, and tailor experiences to maximise brand relevance.
We've heard from consumers that not only are they more likely to purchase when an experience is personalised, but also 52 per cent are likely to "cancel communications" when they aren't personalised. Personalisation at scale is the path to profitable growth. Companies leveraging personalisation at scale see an average two to three times faster growth rate in their revenue.
To be truly customer-centric, brands must start with data. Without key customer information, it's impossible to create and deliver tailored experiences. True customer-centric marketing requires control and understanding of your brand's data using tools that are easily accessible and deliver actionable insights into your audience.
By Bradley Grinlinton, Publicis Sapient
This article was first published by Inside Retail