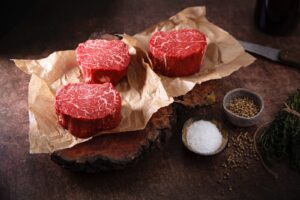 The Australian government and the red meat industry have already made several commitments to bring down emissions in the red meat industry. The government's ultimate goal, to be enshrined in legislation, is a reduction of emissions by 43 per cent and net zero emissions by 2050.
Australia has also joined 122 other nations in signing the Global Methane Pledge, which will commit Australia to a 30 per cent reduction in methane by 2030.
Australia's livestock industry has already taken steps to reduce emissions. GHG emissions from red meat cultivation have halved since 2005. The amount of water used to produce a kilo of beef has reduced by 68 per cent since 1985.
Meat & Livestock Australia (MLA) is committed to carbon neutrality by 2030. JBS food group has committed to carbon neutrality by 2040. And supermarket chain Woolworths has announced a 19 per cent reduction in supply chain emissions and committed to making its operations net carbon positive by 2050. Similarly, Coles launched their own brand of carbon-neutral beef last year. The range includes seven cuts of beef that are certified carbon neutral from paddock to shelf to the Australian Government's Climate Active Carbon Neutral Standard.
According to the Australian Beef Sustainability Framework, Australia's grazed agricultural lands are also increasing in woody vegetation cover. The conversion of primary forest to other land uses has also declined by more than 90 per cent from 1990 levels, meaning more carbon storage and habitat for biodiversity.
Both government and the private sector need to work together to ensure that these targets become a reality.
Australia's new environmental laws 
As well as making firm commitments to reduce emissions, in late 2022 the federal government committed to a landmark overhaul of Australia's environment laws. Environment Minister Tanya Plibersek says this will reverse the decline of Australia's environment and "leave it in a better state than we found it".
The government will also implement a new independent, federal Environmental Protection Agency, which will be responsible for assessing and approving development applications. National Farmers' Federation CEO Tony Mahar has said that the new Agency must have appropriate farm sector representation.
Meanwhile, Agriculture Minister Murray Watt told the sector that Australian farmers must boost environmental credentials and cut greenhouse emissions if they wanted to maintain access to the $72 billion export market. However, the federal government is yet to set emissions targets for the sector or set up a framework for how farmers could achieve this without ready access to clean technologies to cut the chief sources of their emissions.
What more can be done? 
The Australian Red Meat Industry's Carbon Neutral by 2030 (CN30) Roadmap sets out how the industry will proactively address emissions and become a global leader in sustainable food production. Some of its initiatives include:
Improvements in feeding practices, such as better pastures, new types of food and more grains;
using high-quality feed to improve productivity and reduce emissions; and
improved genetics and animal management.
In addition to these, using objective data to monitor and optimise livestock performance is one of the key ways agriculture can make a major impact on emissions reductions. Emerging, cutting-edge technology has begun to provide objective data on the nutritional quality of live animals to help with animal management.
Such technology helps producers reduce methane from ruminants and methane and nitrous oxide released from manure through changed practices. Younger animals produce less methane and consume less food and water. So if an animal meets specifications 20 per cent earlier, it's possible to avoid the most emissions and resource-intensive period of its life.
With feed and water becoming scarcer resources due to rising costs, technology of this nature will also improve production practices, especially during years of drought.
Another key part of reducing emissions is monitoring them and tracking progress. Here too, technology is playing a key role with carbon management software (such as Australian-founded and owned Avarni) entering the scene and making it as easy a process as possible.
Tracking of this nature boosts Australia's economy as a whole, with Allied Market Research predicting that the emission management software market will be worth US$43.6 billion by 2030, with climate technology being a nearly recession-proof industry.
There's still a long way to go when it comes to cutting GHG emissions and reducing carbon footprints. But with a commitment to net zero goals, improved farming practices and the use of smart technologies, targets will be achievable, for the betterment of Australia and the world as a whole.
By Remo Carbone, CEO of MEQ Probe
This article was first published by Food & Drink Business