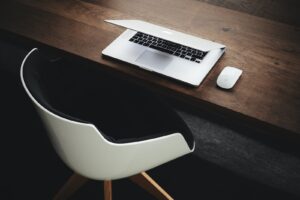 Digital channels have become an indispensable part of life for Australian citizens. Research shows that though digital adoption rates steadily rise in Australia, many still feel excluded from digitalisation efforts largely because of poor digital infrastructure, high cost, absence of technical skills or an unreliable network in certain geographic areas.
To keep the momentum going and build long-term value and resilience, governments will need to implement timely, technology-enabled change initiatives that address citizen pain points. With the government allocating over $2 billion to ICT in its recent Budget, what will be required to ensure an effective investment?
Shortcomings of current services
While the public is fast adopting digital services with strong appetite for more, there are still issues with privacy and security. People are being asked to place more of their data and identity into a digital form. But continuing high-profile data breaches — which in the past 12 months have included Australian organisations such as Atlassian, Optus, Medibank, MyDeal and Vinomofo, along with numerous global brands — have impacted public confidence.
At the same time, login and authentication methods are already cumbersome for many e-government users. The Australian Government requires a password and a code generated from a separate government mobile app, though it now provides the option of receiving that code by SMS. Mobile apps use FaceID or PINs (that are different to a phone's usual PIN). State government services, such as Service NSW, use different logins, passwords and PINs.
Additionally, local councils have their own websites and logins, with separate profiles for things like library services. Residents who move, have multiple properties, or live and work in separate locations and want to access services in both end up with multiple different accounts.
This fragmented approach isn't user-friendly. There's also no uniformity of interface, with some services having poor user interface design or even lacking accessibility features.
The federal government has made considerable progress in joining a range of services together, such as the ATO, Centrelink and Medicare. However, the interfaces for each still lack alignment: ultimately, the user is aware they're being transferred to another site, with different menu options and ways to interact.
Fixing the issues
While difficult to achieve, given the fragmentation and separation inherent in Australia's system of government, unifying digital services and aligning the e-government experience nationally is important. This will involve more federal, state and local cooperation to ensure a seamless experience.
Inter-agency collaboration for common frameworks can go a long way in expanding digital inclusion for all citizens, and this also avoids duplication. Through collaboration, different levels of government, departments and agencies can create and adopt standard technologies, platforms and protocols, facilitating future integration.
There's also a need to encourage user feedback and listening to ensure continuous improvement. This may also include appointing local ambassadors who can help specific communities understand and access digital services.
Key principles for effective digital governance
Providing excellence in digital governance requires three pillars:
1. Familiarity
In a recent global survey by security vendor Entrust (which included 500 Australian respondents) "unclear or unintuitive instructions" were an issue for nearly one in three Australians (31%). For self-service digital interactions, clarity is paramount. Website copy may need to be rewritten and possibly other languages offered or links to translation services.
Tools must be easy to understand and adopt, with a consistent look, feel and functionality across different digital government services. User experience and UI design principles should be at the forefront, with designs tested and iterated based on real user feedback. The 'citizen customer journey' — how and why someone starts an interaction and the steps that make sense to them — should be carefully mapped.
2. Security
Digital services must ensure citizen privacy and data security while making authentication seamless. Some of the biggest concerns in Publicis Sapient's Digital Citizen Report 2023 were privacy breaches from storing data in a single source, the perceived threat of not being able to access personal data and concerns around this data being stored on government databases.
One option the government is considering is a more comprehensive national digital identity ID to enhance privacy while centralising service delivery. As Victor Dominello, former NSW minister for customer service and digital government, explained in news reports: "Instead of the individual going from agency to agency, all of a sudden with digital ID the individual becomes the centre of the universe and agencies have to plug into them."
3. Accessibility
Services must be device and operating system agnostic as well as disability friendly. It's also essential to include citizens and disadvantaged communities in the development and design process. This will help address their specific pain points and deliver more targeted and intuitive apps and services.
Non-citizens, such as people on temporary work visas, international students and permanent residents, must also be able to access services digitally and authenticate themselves — and this includes citizens who don't own a current passport or driving licence. Finding other ways for people to authenticate themselves — without multiple trips and lengthy queues at a post office — is desirable.
Australia has been on an accelerated path of digital transformation over the past decade, bolstered by the Digital Government Strategy, which aims to make the country one of the top three digital governments in the world by 2025. It's not an impossible goal — 2.9 million people already have a digital ID and there are 25 million myGov users — but more work needs to be done to ensure success.
There is certainly opportunity to tap burgeoning mobile penetration and digital literacy to expand digitisation, particularly as Australian citizens now expect a wider spectrum of digital services to support evolving needs. Digital voting, mental health services and digital driving licence are all key areas.
The government — at all levels — must work to secure public trust and confidence while ensuring it continues to invest in the most robust security technology available. This includes clearly communicating how data will be used and stored. Addressing data privacy and security challenges will elevate credibility and citizen trust in future digital government services.
By Sanja Galic, Senior Client Partner at Publicis Sapient
This article was first published by GovTech Review