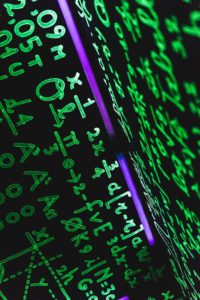 With data science being one of the fastest growing job categories in the world, it's never been a better time for women to enter the field.
The demand for data scientists today is already high with no signs of abating. At any given time, there are around 550 jobs advertised for data scientists in Australia on sites like SEEK and Indeed. The roles are in a variety of sectors, including information and communication technology, science and technology, marketing and communications, banking and financial services and hospitality and tourism.
And these are extremely well-paid jobs. Some have starting salaries for graduates of $100k, with the average starting salary around $80k. The majority of salaries are on average between $130k to $180k for data scientists in Australia, but it's not unheard of to earn $230k+.
The jobs boom for data scientists shows no sign of slowing down any time soon. PricewaterhouseCoopers (PwC) forecasted in 2017 that globally, 2.7 million new jobs will be created for data scientists by the year 2020.
But what exactly is a data scientist?
Put simply, a data scientist is someone who makes value out of data. By obtaining information from a variety of sources and analysing it, a data scientist can show, for example, how a business performs and build AI tools to automate decision-based processes within a company such as credit scoring and identifying fraudulent transactions.
Data science employs techniques and theories drawn from many fields within the context of mathematics, statistics, information science and computer science.
Skills required to be a data scientist might include: programming, predictive analytics/modelling, good understanding of statistics, software engineering and ability to be a data-driven problem solver.
Women tend to be naturally self-aware and less likely to get to a point of extreme burnout. They have intuitive and nurturing skills and make great collaborators; all of which are beneficial in the areas of data science and analytics.
In research conducted by analytics software company SAS, it was found that women are actively suited to, and capable of, performing every specialist tech role identified – making data science a genuinely equal opportunity career.
The jobs boom in this sector has also created a need for more data science training, with new training colleges and courses sprouting up around Australia. In July a new college launched in Sydney, offering an apprenticeship-style learning program that consists of a paid two-year immersive learning and workplace secondment experience in data analytics.
Women are under-represented in technology generally, filling only 28-31 per cent of tech jobs in Australia. Embracing data science could be one way for women to quickly and realistically narrow that gap.
Kristi Salmi is a data scientist with award-winning regtech startup Moneycatcha Pty Ltd, recently named a finalist in Anthill Online's SMART 100
This article was first published on Anthill