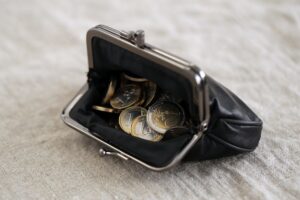 With the cost of living crisis still looming, Australian consumers are on the lookout for ways to help stretch their dollar further. According to research conducted in conjunction with Compare the Market, 61% of Australian households are only just getting bywhen it comes to expenses and bills.
The cost of groceries is the biggest concern for Australians, with two-thirds of those surveyed anxious about their next trip to the supermarket. This is followed by the cost of utilities and energy bills and fuel prices.
So as consumers tighten their purse strings, what do marketers need to know in this very delicate economic climate so that they can strategise accordingly?
1. It's not only average and lower-income households affected
While the assumption may be that average and lower-income households are struggling the most, it's in fact owner-occupier households of over $100,000 in income that are most worried by mortgage repayments. Couples with no children are also just as likely as families with dependent children to be feeling the squeeze.
A focus for marketers during this time should be understanding your customers' changing needs. Practising empathy in messaging is also paramount at this time as consumers are doing it tough. If brands ignore this important step, it will lead to diminished confidence and trust in the long run. Conducting frequent market research to understand how priorities and purchasing behaviour has changed is critical in both these instances.
Being present is also important: brands that drop off the radar will struggle to reclaim lost ground. Committing to advertising and brand marketing in a downturn will reap significant benefits and ROI when the economy rebounds. A good example of this would be McDonald's grabbing significant market share from Burger King and other competitors during the 2008 recession by outspending them on TV ad spots and leveraging promotions while launching new menu items.
2. People who earn less aren't shopping around to compare financial products
Perhaps surprisingly, it's people on higher incomes and homeowners who are more likely to compare and look for a better deal on insurance or a mortgage. While it might seem that people on lower incomes would be keener to save, the research showed that this isn't the case. The harsh reality is that half of all Australians are currently not able to save as much as they usually do as they have to dip into savings to cover everyday costs.
28.3% of Australians even admit that their savings are going backwards. Australians in general were found to be much more concerned about their finances than their counterparts in America and Canada.
Given the jargon typically associated with financial products from a customer perspective, trust and transparency need to be a focus at the moment. Marketers should ensure clear communication about pricing, fees, and any potential changes that may impact customers' financial situation so that budgets can be adjusted accordingly.
3. Trust is critical in challenging times
In uncertain times, consumers tend to turn to trusted brands – even if they aren't the cheapest option. Familiar brands are seen as a safe haven. There's an opportunity here for brands to forge even closer emotional connections, with comforting messages.
Empathetic marketers should also prioritise offering products and services that provide tangible value and affordability to customers right now. This may involve introducing budget-friendly options, value-added promotions, or flexible payment plans to alleviate financial burdens. Messaging for campaigns should be revisited with emphasis on product features that may be long-lasting, durable or energy-saving.
Marketers should also focus on establishing credibility through testimonials and case studies to illustrate how they have helped their customers through tough situations.
4. Loyalty programs are effective for attraction and retention
Through our own work with a variety of rewards and loyalty programs, we have found that more Australians are engaging with loyalty programs compared to last year. Australians appear to be participating in these programs as a way to help stretch their budgets in a relatively low-effort way that doesn't require further purchases of any kind.
With one popular platform in particular, there's been an increase of 54% in the volume of surveys completed compared to 2022 and a 61% increase in new member growth.
Retailers also get to learn more about their customers and their priorities in the ever-changing environment, with the bonus that rewards are spent within their own retail ecosystem.
There's scope for marketers to capitalise on this trend as a way of capturing and retaining customers right now. And it can be taken further: marketers can incorporate gamification (challenges, milestones, leader boards) or social sharing features to encourage participation and foster a sense of community among program members. This can lead to increased loyalty and advocacy among customers.
Undoubtedly the biggest boon when it comes to these programs is the abundance of owned first-party data that marketers are able to collect about consumers. This can be used to create long-term, in-depth analyses about priorities and viewpoints.
Ultimately, marketing messages should reflect the context of the economic crisis. This means acknowledging the situation and demonstrating empathy and understanding. A customer-centric focus is paramount.
By Young Ham, Global Head of Innovation and Partnerships at Pureprofile
This article was first published by AdNews